Looking to enhance your small business? Wondering how to increase traffic to your website? Want to know how to use Google to your advantage? Making ad campaigns through Google Ads is the solution for you. Google Ads gives you the ability to reach your target consumers through specifically curated ads for an already interested audience. The platform allows you to reach potential customers who have already shown interest in your product, service, or product field, helping to bring in more relevant, quality traffic to your business.
While all of this sounds great, at times, creating a Google Ad campaign can be confusing, therefore I have created this guide to help ease your mind and the process. Relevant traffic and customer conversions are only a few clicks away!
The Prep
Before we can get into the details, every good Google Ad campaign starts with a question: what does my business have to offer? It's important to define what your business does, stands for, what problem it solves and how it offers solutions. What's your niche?
Once you have clearly defined what exactly your business offers, it's time to spell out the who. Who it helps, whose interest it peaks, who would benefit from your product or service? This will be known as your target audience.
From here you can decide on what your keywords will be. What specific search words do you want to lead to your product? For example, if you own a T-shirt company that makes custom T-shirts you want to start to think about not only the product you offer, a T-shirt, but who it serves and what solutions it can offer. Keywords are meant to highlight the complexities of your product and ways in which it fits in everyday life and/or solves specific problems.
In the case of a T-shirt company, its Keywords can be broken down into what problems it tries to solve: fashion, apparel, clothing, the niche service it offers: custom, design, create-your-own, and the people that they serve: teams, groups, friends. You will use these keywords to guide every step of the creation process as it is what defines your business and what you want to be received from your ad campaigns. Keep these in mind when walking through the installation process.
Step 1: What's your Main Advertising Goal?
Once you get to the Google Adwords website you will be first directly prompted to answer what your main advertising goal is: to get more calls, get more website sales or sign-ups, or to get more visits to your physical location. I would recommend selecting the second option of "get more website sales or sign-ups".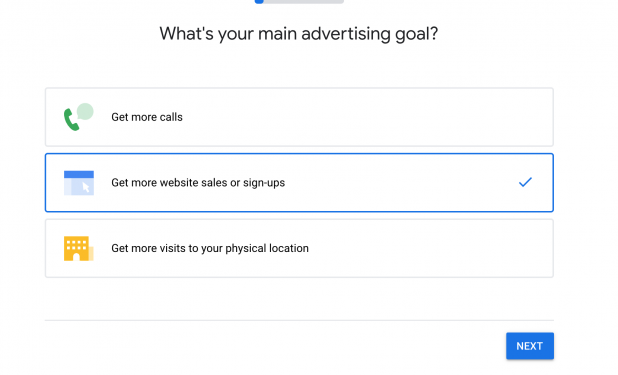 After this you will be asked some more basic information about your business such as the name of your business and your website, and the channel in which your website is most frequently visited (i.e mobile or web).
Step 2: Ad creation
Now it's time to start creating your actual ad campaigns. Remember those important terms you thought about earlier? It's time to turn those into catchy or endearing phrases to grasp the attention of your target audience.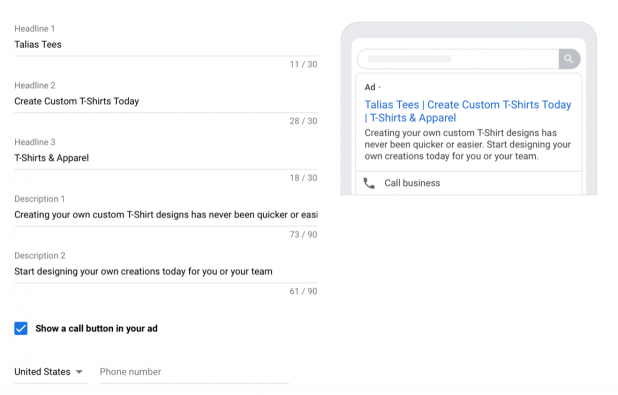 Google ads will use its "smart campaign" system to grab words off your website to create preliminary ads. If you like what you see you can keep their suggestions. If not, you can choose from the provided drop down menu for other options or write your own!
Step 3: Keyword Creation!
Remember all that prep-work I had you do? It's finally going to pay off. In this next step you're going to input those keywords into the Google Ad system. I would recommend 7-10.

Can't think of at least 7? No fear! Google Ads offers a variety of options to choose from. Select the ones that best fit the needs of your business.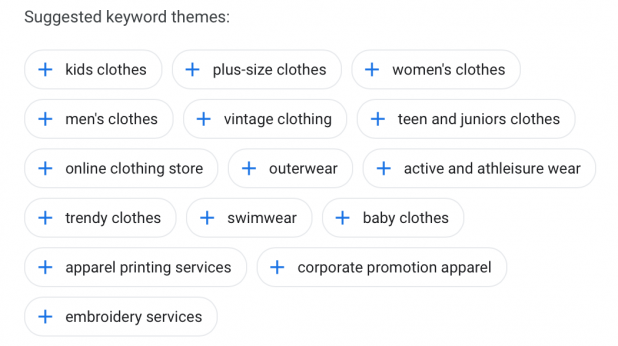 Step 4: Ad Placement
Here you're going to input the place or places you want your ads to be made available. Think about the place in which you do business, and where your target audience is located. Google even has technology to allow you to zone into specific cities and zip codes!
Step 5: Budgeting
Next, you are going to select your desired daily ad spend budget. I would recommend at least a daily average of 8 euros to start seeing results, but make sure to select the budget that works best for your business needs.
Step 6: Review, Review, Review
Now it's time to dot all your i's and cross all your t's. Make sure you read through your new ad campaign in detail to ensure it's exactly to your liking.
Check everything from your campaign goal, keywords, budget, to how the actual campaign reads. Once everything is exactly how you want it, you're ready to move on!
Step 7: Payment and Submission
Last but not least input all your payment information. Create your payment profile and press submit. Your new Google Ad campaign is now ready to run!
Hopefully this was helpful for you and saved you from some confusion and stress. Remember if you get confused at any time, or just have a question, there is a live chat feature at the bottom right hand corner of every page.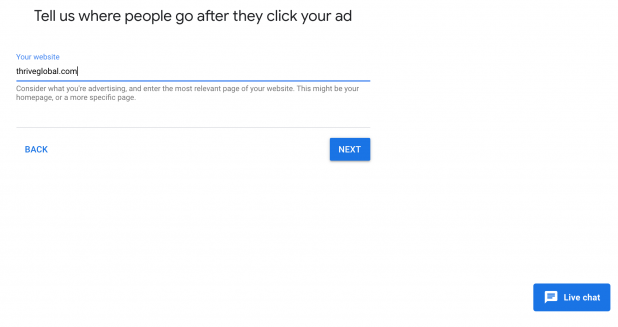 Step 8: Keep Your Ads Running!
Now that you have successfully created your Google Ads it's important to make sure they are, and remain, running effectively. In order to do so I would suggest investing in a third party provider that specializes in Google Ads and Keyword Bidding. Enlisting the help of an experienced provider helps to ensure you are getting the most out of your ad campaigns and eliminates the stress of maintenance so you can focus on other important aspects of your business!
Overall, Google Ads is nothing to be intimidated by! It is one of the best ways to bring more, relevant traffic to your business leading to more conversions. It also helps to spread awareness about your brand and more accurately target consumers. After following this guide you have the tools and knowledge to create and run successful ad campaigns for your growing business. So what are you waiting for?
---
Hi! My name is Hope and I am 22 years old from Connecticut, USA. I recently graduated from The Ohio State University with a degree in Marketing, and I am so excited to start writing for clever. I just moved to Madrid and am having fun exploring the city. Some of my interests include running, traveling, writing, shopping, pop-culture and getting tapas with friends.