Running a one-person show isn't easy, but fortunately, there are plenty of social media tools available for entrepreneurs who love flying solo.
If you don't have a team to back you up when things get busy, these tools will make running your social media accounts easier and more efficient.
Check out these awesome tools you can use to beef up your social media content and manage your accounts without breaking a sweat.
1. Grammarly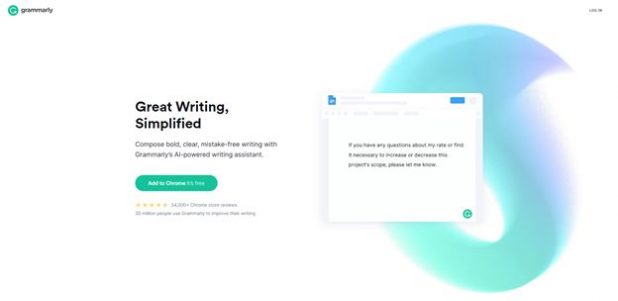 Creating website copy, crafting social media posts, and writing blog content and emails are daily tasks for solopreneurs, but if writing isn't your strong suit, you may need a little help with grammar and spelling.
Using proper grammar and spelling in your writing makes you look professional and credible, and Grammarly makes it easy to check your work for mistakes.
Grammarly is available for free, but the premium version can help you improve word choice and style. If your writing needs a little boost, Grammarly can help you write better social media posts for your business.
2. Hootsuite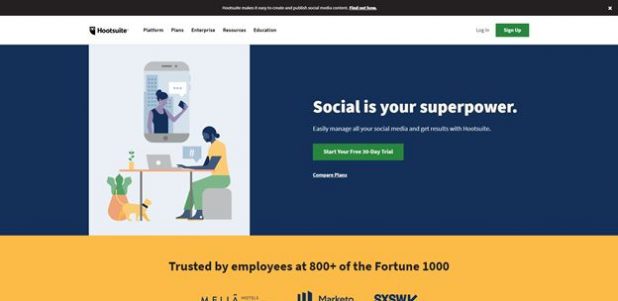 As a solopreneur, you probably have several social media accounts. Managing all of these accounts can be hectic and time-consuming, but Hootsuite can help you keep track of it all by acting as a virtual assistant.
If you get Hootsuite for free, you'll be able to link three social media accounts, but you can upgrade to a paid plan to add more accounts and access more features. This tool allows you to schedule content and view your social media stats in one convenient location.
While many people rave about Hootsuite's usefulness for teams, it's also an invaluable tool that solopreneurs can leverage to make social media management easier.
3. Adobe Spark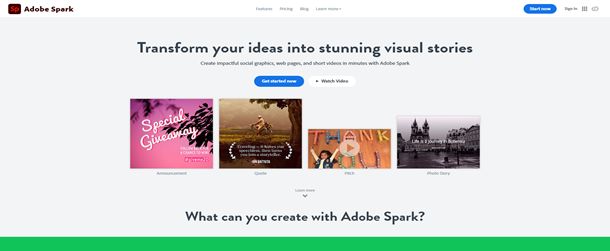 Social media, especially Instagram, is driven by graphics. If you are trying to grow an audience, it's crucial that your graphics are high-quality.
Adobe Spark is a great social media tool because it helps you create professional, eye-catching graphics for your posts.
This tool makes it easy to create content that's designed specifically for the platform you will post it on, so you can put your best foot forward with every piece of content you share. Adobe Spark even allows you to put together video content with their easy-to-learn software.
4. Buffer Chrome Extension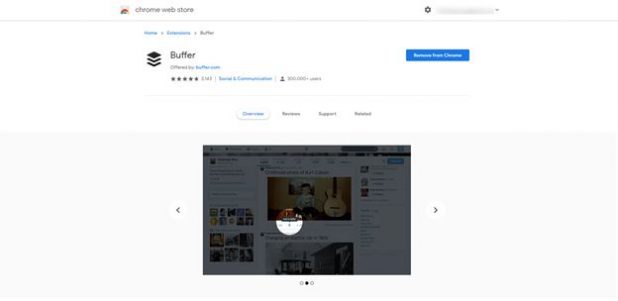 Buffer's Chrome extension allows you to share content to all of your social media profiles with one click. This makes it easy to connect with your audience across all platforms.
As a solopreneur, every second of the workday counts, and Buffer helps you save time by reducing the effort it takes to share content on multiple platforms. You can also use Buffer to schedule posts and view likes, comments, and reshares from the Buffer website.
Buffer is one of the best social media tools, and the best part is, it's free.
5. Hopper HQ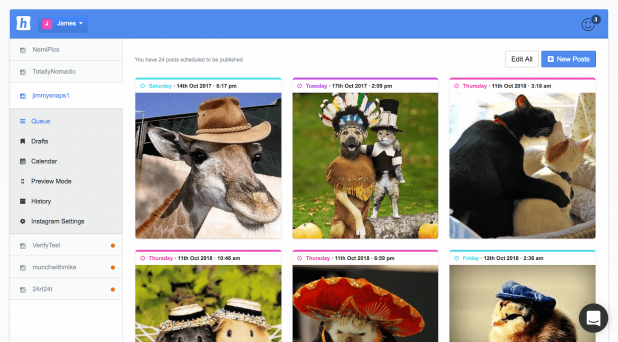 If you are a bootstrapped solopreneur who cannot afford separate subscriptions for social media scheduling and producing high-quality graphics, Hopper HQ is something you should consider.
Hopper HQ is a social media scheduling tool that also comes in-built with a visual editor that you can make use of to produce "Instagram-friendly" images. Although the tool is popular for its Instagram scheduling feature, their paid plan also lets users schedule posts for Facebook, Twitter and LinkedIn.
Solopreneurs who want to build a brand across multiple social networks may thus find Hopper HQ very useful. Best of all, plans come with a 14 day free trial.
6. Canva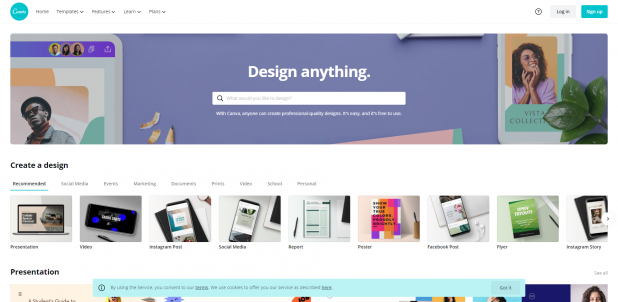 Canva makes it easy for solopreneurs to create graphics on the go. Even with just the free version, you can easily create all types of social media content from your phone.
Polished Instagram posts, eye-catching Facebook graphics, and story content are just the beginning of what you can create with Canva. The app offers thousands of awesome templates, and you can use the color palette generator to create matching, on-brand content for all your social media profiles.
With Canva, you'll be able to play around with font styles, colors, stock images, and illustrations to craft professional quality content that reels in your audience.
7. Instasize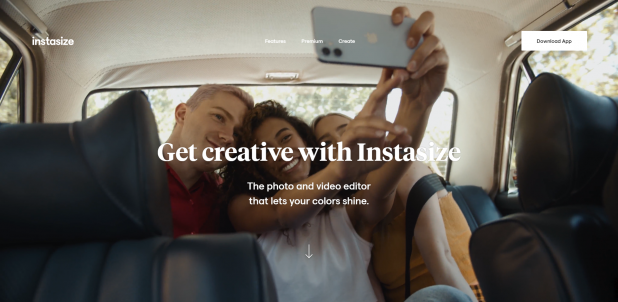 Instasize is a photo editing app that helps you add your own special style and flair to your social media pictures.
Once you've selected a photo and uploaded it into Instasize, you'll be able to crop it to showcase the best part of the picture. Once you've cropped the photo, you can select a filter that fits the existing aesthetic of your brand's social media.
You can save filters and remove the ones you don't like from the options. Filters can be adjusted, and if you sign up for the premium version, you'll have access to Instasize's best filters. Play around with the photo settings, add some text, and upload the finished product to Instagram.
Available on iOS and Android, this is a great app for solopreneurs who aren't great at photography and need to spruce up their photos before posting.
8. Google Trends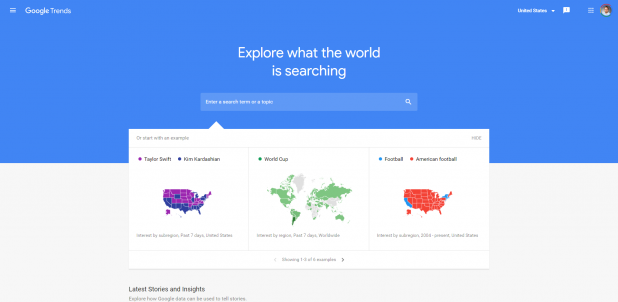 As a solopreneur, creating content can be a daunting task, and coming up with topics to talk about is half the battle.
Google Trends can help you find out which topics are trending so you can share your take with your audience. This free tool makes it easy to keep up with trends in your industry and helps you stay relevant. This tool can also be used to check the trending patterns of your keywords so you can maximize your social media efforts.
9. Unsplash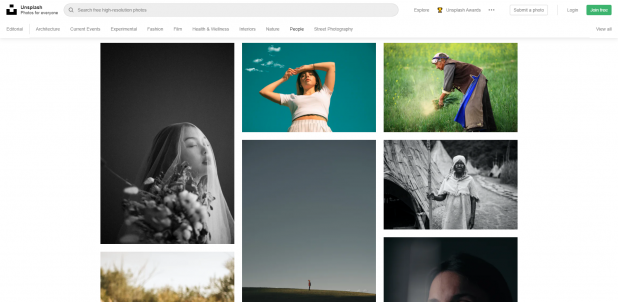 If you don't have time to take high-quality photos for your social media content, you can access Unsplash's free library to find the perfect picture for every post.
Unsplash offers beautiful photos of any subject you can imagine. In the library, you'll find professional photos of people, places, pizza, coffee, nature, cars, bridges, offices, and just about anything you'll ever need to capture your audience's attention.
Unsplash can help you save time and money on photography if you are just starting out as a solopreneur. You can also access the Unsplash library directly from Instasize allowing you to select and edit your images all within the app.
Pexels and Pixabay are also great places to score free stock photos for your social media profiles.
Social Media Tools Will Help You Get More Done
It's no secret that when you're flying solo, you have more than a full plate of things to get done. Fortunately you can leverage social media tools to help alleviate some of the burden.
And when you free up some of those tasks by using a tool, you'll be able to focus on one of your many other tasks. This allows you to be more efficient with your limited time and resources.
As a solopreneur, what are some of your favorite social media tools?
---
Since 2003, Chris Makara has developed a broad digital marketing background with a focus on SEO, Social Media, Automation and Analytics. He is the founder of Bulkly, a social media automation tool for individuals and small businesses.