In today's competitive world, SEO is imperative for every business whether it's a large business organization or a smaller one. If you have a website, then SEO services can help your business grow and bring more business opportunities.
If you are looking to get started with SEO with a minimal financial investment, then here are some of the best tried and tested free tools which can help your website get better rankings in the SERPs.
1. Google Keyword Planner – We know it's very difficult to find the right and relevant keywords for any business. With the Google Keyword Planner tool you can discover  relevant and effective keywords for your business. You can easily get information about which terms people are searching related to your business and how often. Let's understand it better through an example:
Look at the snapshot below of the keywords related to "digital marketing agency"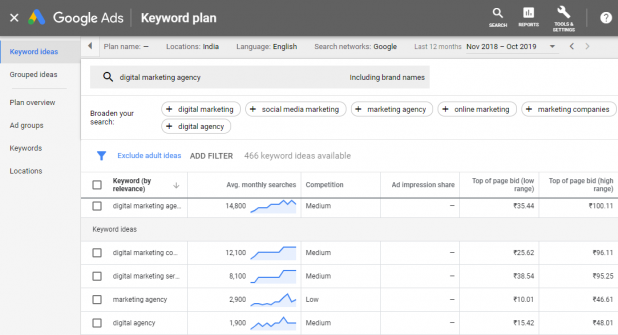 Here's the link to Google Keyword Planner Tool
2. Google Analytics – Another important SEO tool for every business. Google Analytics gives you insight about your website traffic, visitors etc. You can easily track who is visiting your website, how visitors are interacting with your page, which web pages are most often being viewed, how many sessions are received from SEO efforts, or via social media marketing, or any other channel. You can even set up goals to track conversions or leads.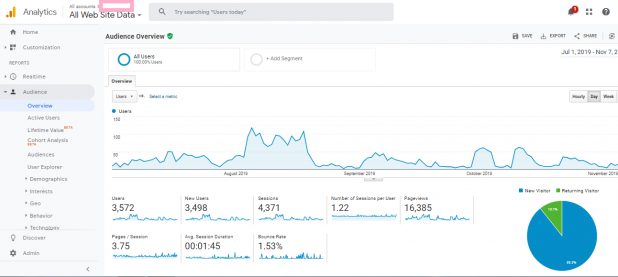 Here's the link to Google Analytics Tool
3. Search Console – Search Console is a free service offered by Google that helps monitor your website's search traffic and performance like how many clicks and impressions are received, what the average position of the keywords is, etc.
With Search Console you can:
Confirm that Google can find, crawl and index your website.
Fix problems related to indexing and request re-indexing of new or updated content or pages.
Monitor Google Search traffic data for your site: how often your site appears in a Google Search, which search queries or keywords show your website, how often searchers click through for those keywords, and more.
Receive alerts and notifications when Google encounters indexing, spam, or other issues on your site.
See which sites link to your website.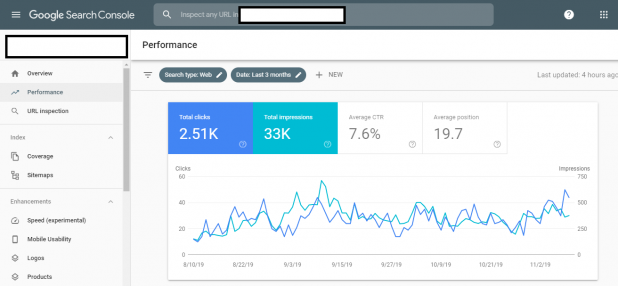 Here's the link to Google Search Console
4. Seositecheckup – Seositecheckup offers users analysis and monitoring tools to analyze website SEO issues, to generate SEO reports, to receive notifications on SEO score changes, and to understand competitor SEO profiles. Basically, it's a SEO audit tool. You can do competitive analysis also, analyse your competitors strategy and get suggestions on how to beat your competition. There are plenty of tools available online, but this tool is intuitive, easy to understand and helps thousands of small business owners improve their SEO presence.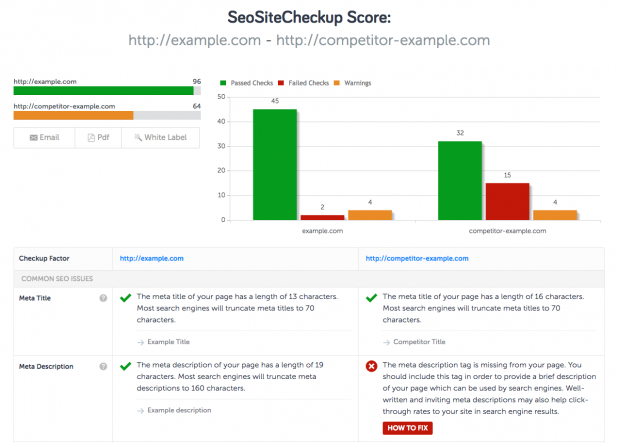 Here's the link to SEOSiteCheckUp
5. Yoast SEO – Do you have a WordPress website? Yoast is possibly the only SEO plugin you'll ever need. You just need to install this plugin in your WordPress website, and you can then optimize your meta tags and content, generate XML sitemaps, and much more.
Features:
Optimize meta tags for better branding and compatible snippets for SERP results.
Generate customized XML sitemaps to be submitted to google search console for crawling and indexing of your website.
Set canonical URLs to avoid duplicate content.
These are just a few of Yoast's many features. You can visit their site to know more.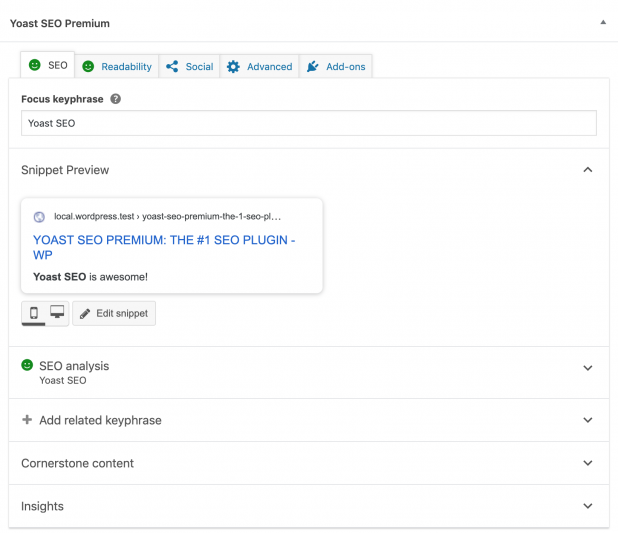 Here's the link to Yoast SEO
6. Google Pagespeed Insights – Google pagespeed insights is a free tool for checking the pagespeed of a website. It provides a webpage performance report for both mobile and desktop devices, and provides suggestions for improvements.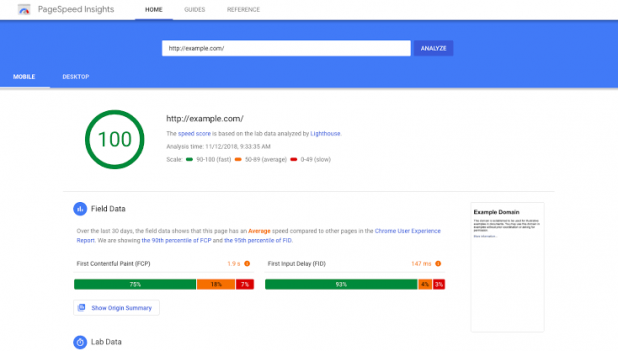 Here's the link to Google Pagespeed Insights Tool
7. Hunter.io – Email data is something that every business wants. Hunter.io provides a complete list of email addresses associated with a website in seconds. Each email address has a confidence score and some even have a "verified" icon, which means you can use the email address with confidence that it is a verified and working email. You can also use the tool to find the email address of a specific person by searching the domain and person's name.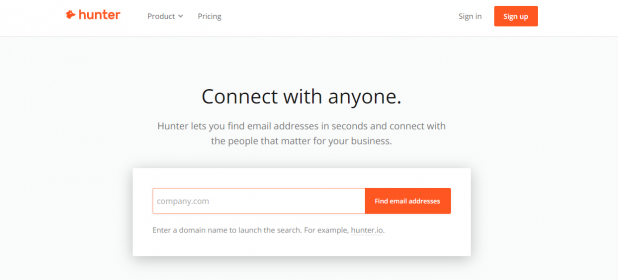 Here's the link to Hunter.io
So, these are the some of the best, free SEO tools available which are useful and can save you money on hiring SEO experts. There are plenty of similar online tools, but these are very viable for executing any SEO tasks without spending a single penny.
Which free SEO tools do you use for your SEO activity? Do let us know if you find any other tool more useful.
---
Kanika is a result focused digital marketing professional with 5+ years of experience. Currently she is working as a digital marketing enthusiast at Fructify Web, a leading digital marketing agency in Faridabad, India.